POP
Customer Briefs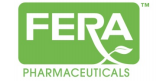 Fera Pharmaceuticals
"We are excited to use iPoint and to take advantage of all the benefits that it provides," says David Cobb, vice president of Ophthalmics at Fera Pharmaceuticals. The iPoint solution offered many benefits over other offerings we reviewed. In our heavily regulated business, it is important to have an efficient way of doing things that keeps us compliant with the current requirements, and if the solution also saves you money, it's a win-win situation."
Lupin Pharmaceuticals
Lupin was using Target SFA and a contract sales force and paying handsomely for it. When the company brought in a new Sales executive who had used the Hub with a former employer, they decided to take a look at the Hub and the newly created companion electronic signature enabled handheld appplication called iPoint.

The company reviewed several systems before bringing its sales force of approximately 40 reps in house. Citing dramatic cost savings, ease of use, and ease of deployment, Lupin selected the Hub, iPoint and POP.
In a nut-shell, they bought in to the basic principle on which the Hub, iPoint and POP were created: Operational simplicity.
They have since quadrupled their sales force while using the Hub and iPoint.

Alaven Pharmaceuticals
Alaven was a startup with about ten sales reps, scheduled to ramp up to about 50 reps in three years. The company didn't want to commit a huge amount of capital up front. They wanted a simple web-based system with call entry, call list management, expense and time tracking, that leveraged the Internet with minimum staff to manage the system. In the end it was a simple choice. They didn't even bother looking at competitive products.
In 2009, Alaven equipped all sales reps with iPoint.
In 2010, Alaven was acquired by Meda, after which Meda moved all of its sales reps away from the pricey Dendrite to the Hub and iPoint.

Hawthorn
Hawthorn had been using an internal SFA tool they had contracted to develop that ran on a windows mobile handheld device. They were using an iPaq to place calls in the field but did not have electronic signature capture capability so the call capture effort involved some redundancy. They were ready to upgrade. In our initial launch we not only eliminated the redundant work in the field but automated order capture with electronic signature for DEA controlled products. The initial effort also included a custom interface with MAS-90. Hawthorn had been paying a nominal monthly amount and consequently were looking for an attractively priced scalable solution. POP delivered with iPoint Lite, a PDMA compliant electronic signature capture tool for sales reps in the field. Soon, they upgraded their subscription to include the Hub's robust monthly inventory reconciliation module.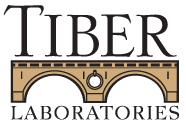 Tiber
Tiber was ready to employ a full featured CRM with electronic signature when they opened a RFP and began accepting proposals. After reviewing several vendors including Target SFA, they found the most functionality and best value in the Hub.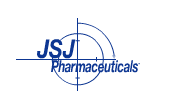 JSJ
JSJ had been on paper and needed a technological boost. When iPoint was presented via webcast, they were hooked.

Andrx Laboratories
Andrx was about to ramp up to five hunded reps and had a decision to make. Go with an expensive system with an expensive ongoing commitment requiring a significant personnel investment or choose the Hub and it's simple web interface. At the time Andrx was entering sales calls from paper forms without electronic signature. The executives at Andrx wanted a simple system at a fair price that was highly customizable, a system the new sales force could grow with and that could be adapted to their way of doing business, not the other way around. In the end, it was a simple choice.